EKHÖJDENS C-LITTER
Estimated puppy delivery July -23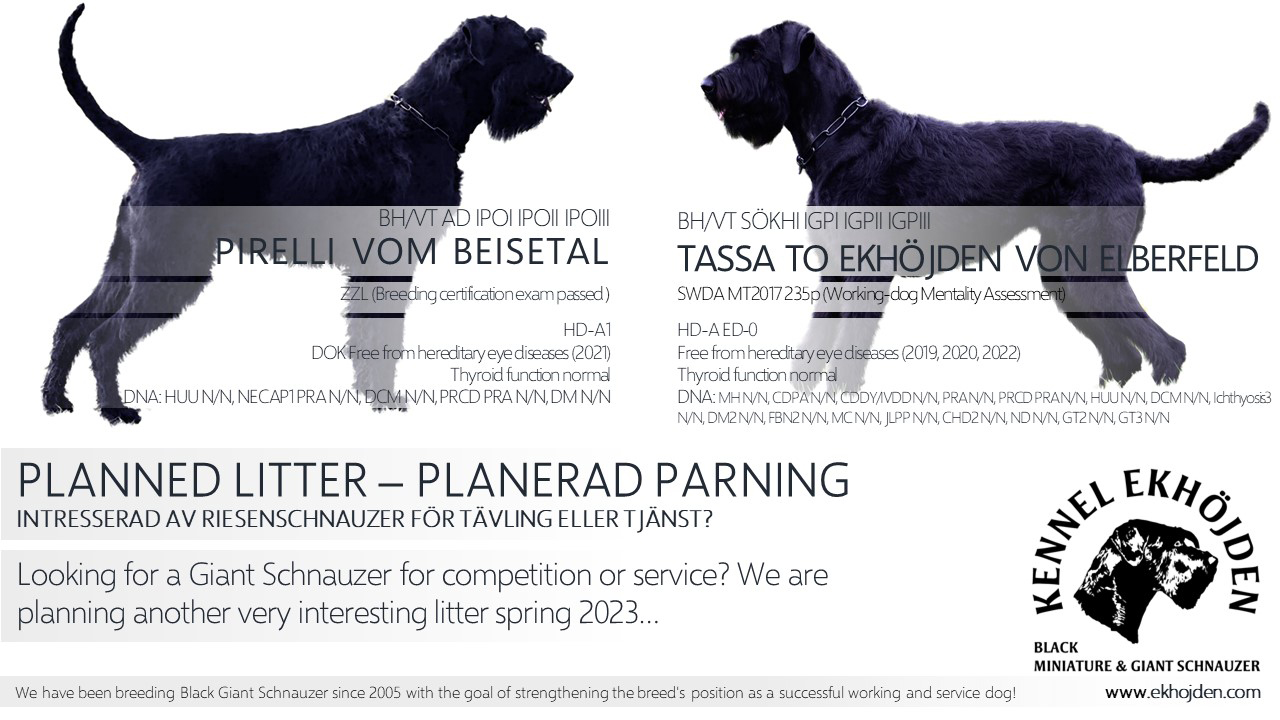 Now we are planning another very interesting litter for those of you who are looking for a new competition or service dog! This time after BH/VT AD IGPI IGPII IGPIII Pirelli vom Beisetal and BH/VT IGPI IGPII IGPIII SÖKHI Tassa To Ekhöjden Von Elberfeld.
Both Pirelli and Tassa derives from well-known European bloodlines including many strong descendants of excellent working dog characteristics! We are convinced that this combination has the potential to produce functional, successful working dogs!
If you are interested in a dog for competition or service, please contact us!
BH/VT AD IGPI IGPII IGPIII PIRELLI VOM BEISETAL
Pirelli is a 6 year old medium sized powerful athletically built male with an energetic but well balanced temperament.
In addition to BH/VT and AD, Pirelli has completed the IGPI IGPII IGPIII trials with very good results.
He has also participated successfully at the PSK German Championship 2022 where has a fine 9th place with 88/90/79p as well as a 6th place 6th place at PSK LG Championship with 90/85/93p.
Pirelli has passed breeding test ZZL with the following fine assessment: "Hard deep black hair, stretched head, dark brown eyes, ears set high on the head, complete scissor bite, sufficient chest depth, saber tail, correct tail set, energetic in movement, spirited and balanced character." He is also exterior assessed in open class show with SG.
He is documented as perfectly healthy and has a DNA evaluation for the following hereditary diseases, HUU N/N, NECAP1 PRA N/N, DCM N/N, PRCD PRA N/N, DM N/N. Moreover Hip Dysplasia (HD) HD-A1 (free) and DOK- free from hereditary eye diseases.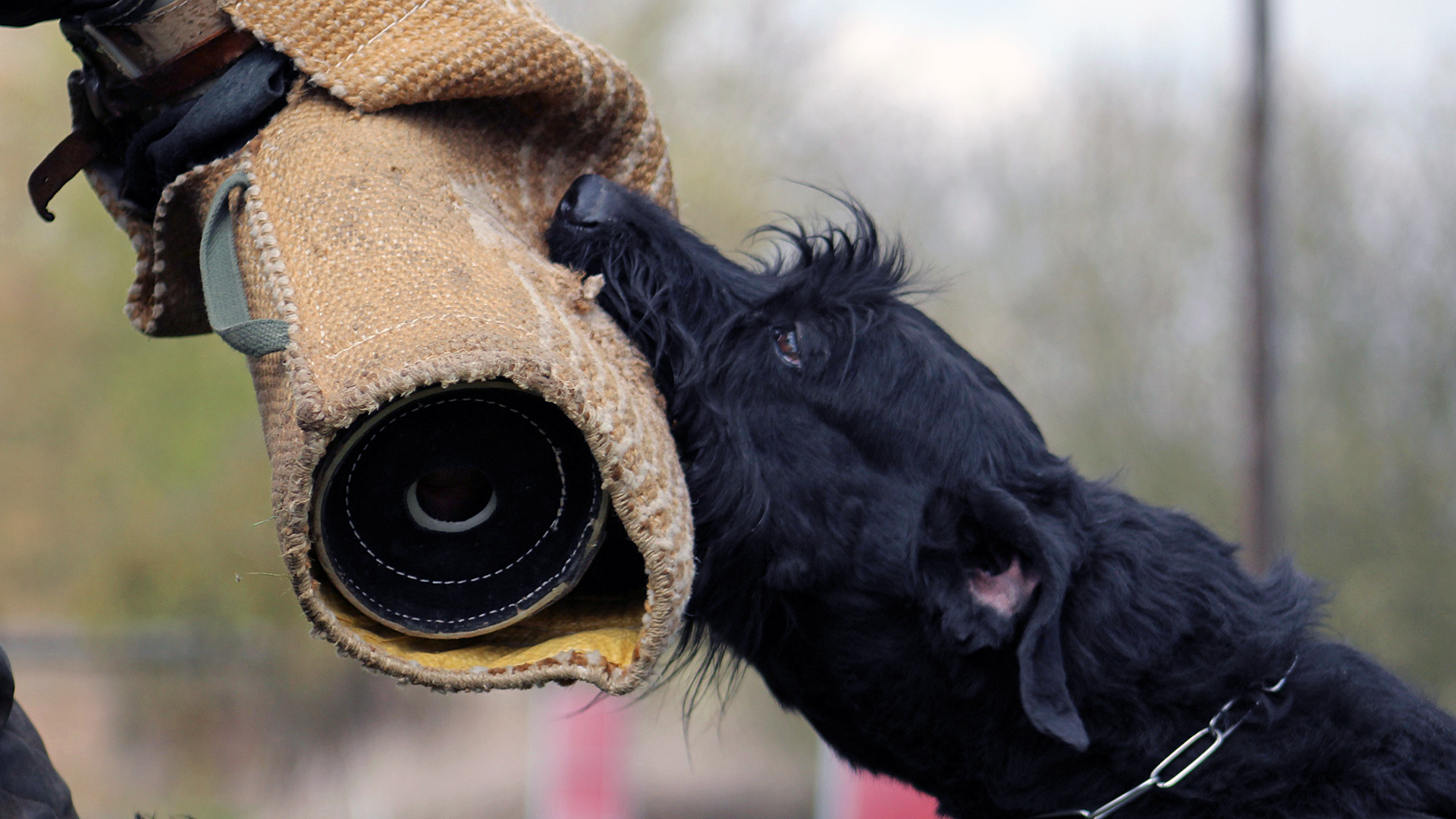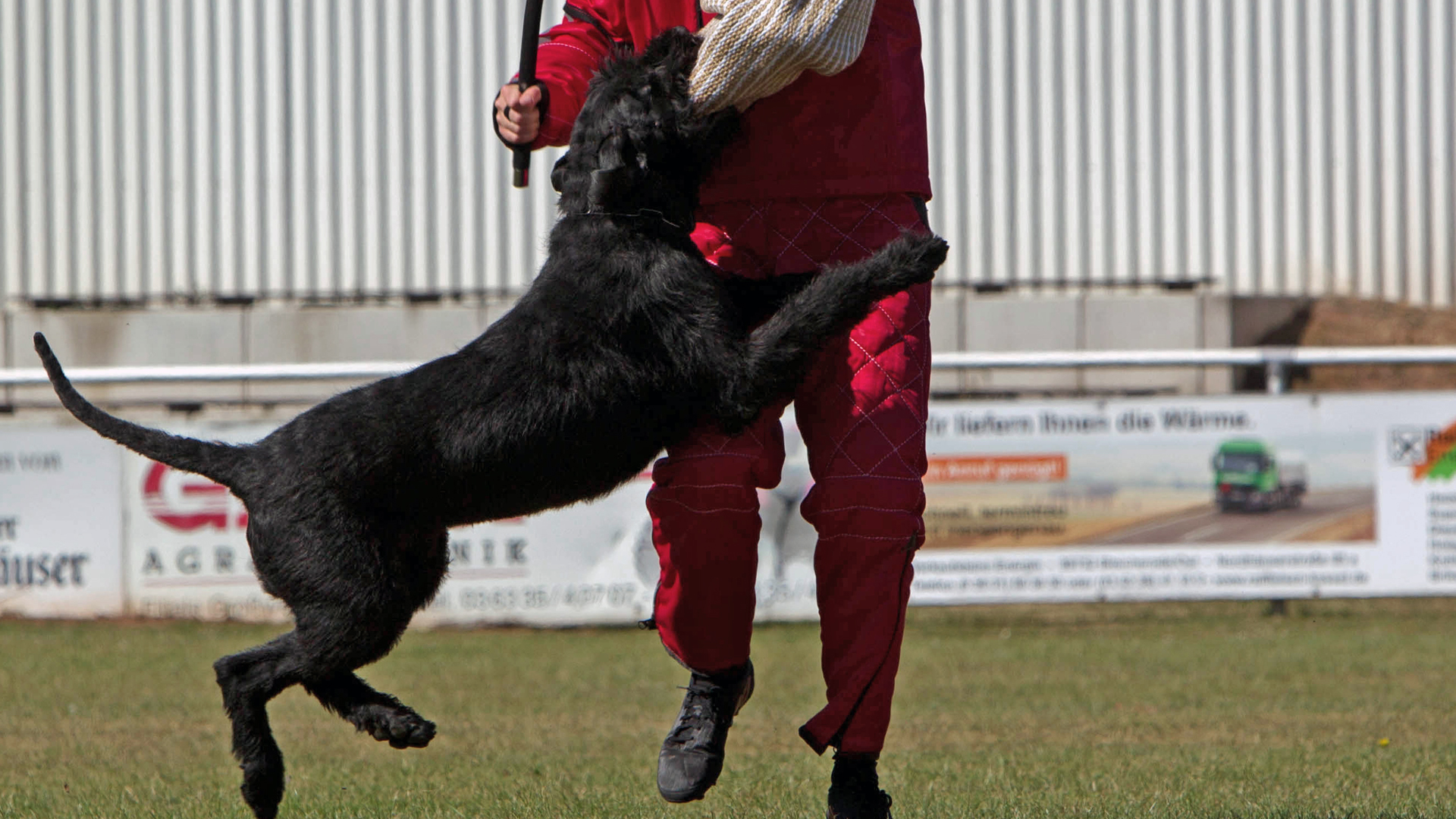 BH/VT IGPI IGPII IGPIII SÖKHI TASSA TO EKHÖJDEN VON ELBERFELD
Tassa is a powerful and robustly built female without being too heavy and still very feminine with many nice mental qualities! When she was approximately 15 months old she did a very nice impression and stable performance in the SWDA DMA (Dog Mentality Assessment) where the overall personality dimension "Boldness" was very high and significantly better than average for both the breed but also compared to workingdogs in general!
Tassa has also completed the SWDA MT2017 with 235 points shortly after turning 2 years of age and despite of her age she acted with great self-confidence and power in the examen.
She has a pedigree with many generations of successful European workingdogs and well-known breeding lines, but also with a low inbreeding coefficient!
Tassa has been active (training and competing) within the SWDA program, including Tracking, Search and Swedish Protection work but has just recently switched to IGP and now she's got the BH/VT IGPI IGPII IGPIII titles.
Tassa is of course completely healthy, Hip Dysplasia HD-A (free), Elbow Dysplasia ED-0 (free). She is examined for hereditary eye diseases 2019, 2020 and 2022 Negative (no abnormality detected) and Thyroid function Negative (no abnormality detected). She is DNA tested for following hereditary diseases:
Malignant Hyperthermia N/N, Chondrodysplasia (CDPA) N/N, Chondrodystrophy(CDDY and IVDD risk) N/N, PRA - prcd N/N (A), Hip laxity 2 N/N, Neuroaxonal dystrophy NORMAL, Thrombopathia 3 NORMAL, Bleeding disorder P2RY12 def. NORMAL, Cystinuria type I-A-1 NORMAL, Hyperuricemia (HUU) NORMAL CMR1t NORMAL, Hip laxity 1 N/N, Narcolepsies NORMAL, Dilated Cardiomyopathy(DCM) N/N, PRA NORMAL, Ichthyosis 3 NORMAL, Degenerative Myelopathy 2(DM2) NORMAL, FBN2 N/N, Brachyury(Bobtail) NORMAL, Myotonia Congenita: NORMAL, Juvenile Laryngeal Paralysis Polyneuropathy(JLPP) NORMAL, Thrombasthenia 2: NORMAL
Tassa is also mother to our now 2 years old T-litter that we are very happy with so far!